T-SHIRT #TEAMPORTICINE
€

22.00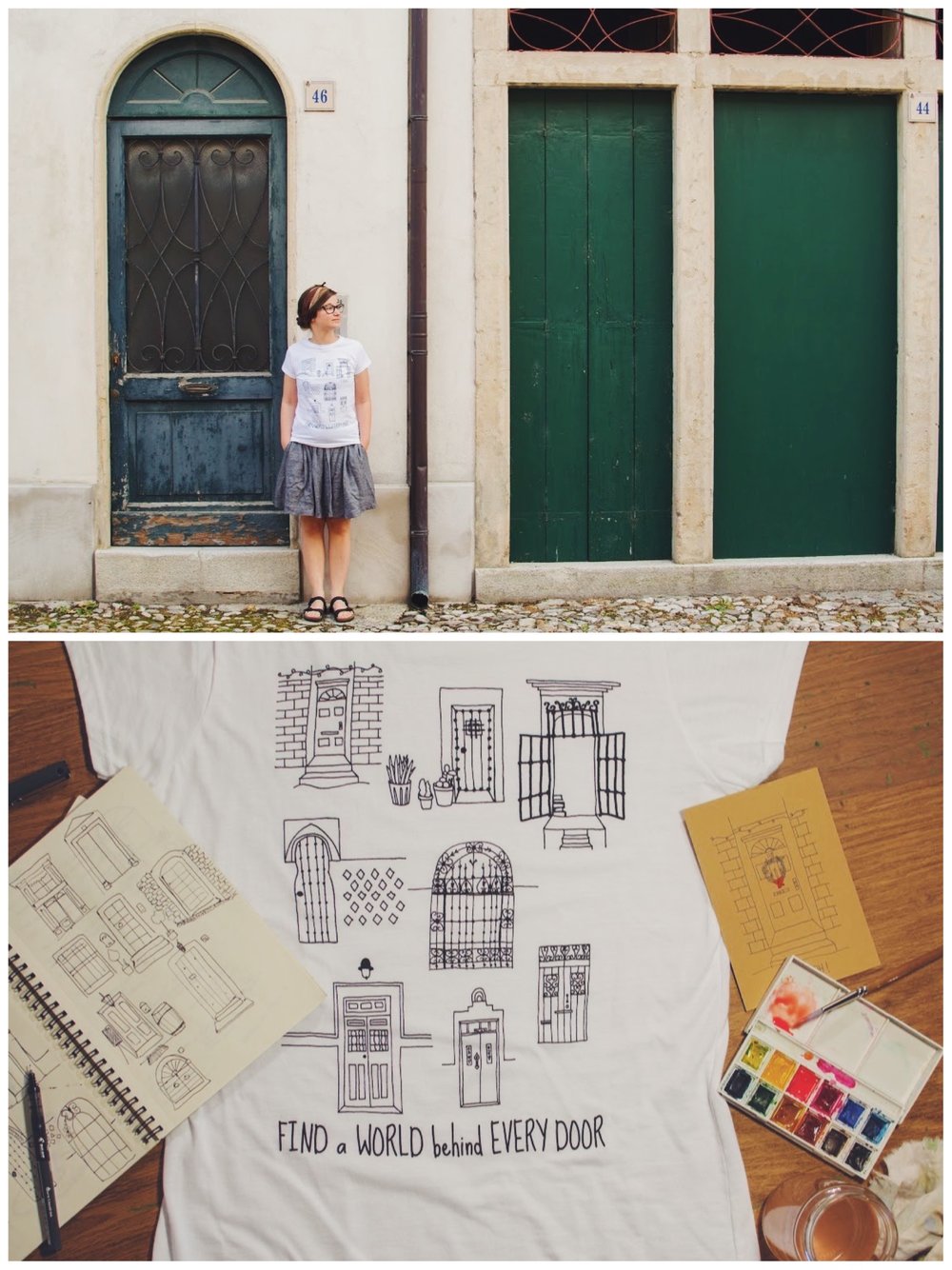 Leggimi prima di acquistare - Read me before buying
[ITA]
#TeamPorticine è per le super appassionate di porticine come noi, perché ogni porticina nasconde un mondo e mille storie.
Le porticine per noi hanno un fascino incredibile.
Aprono dei mondi: parlano dei luoghi, delle persone che li abitano, racchiudono storie.
Dietro ogni porticina c'è una famiglia, ci sono amori, litigi, abbracci, serate davanti alla tv, valigie pronte a partire, ceste piene di bucato, modi di dire nuovi, abitudini sconosciute.
Ci sono profumi di torte appena sfornate, risate di bimbi che non vogliono andare a dormire, luci accese e chiacchiere attorno alla tavola in chissà quale lingua.
Sono irresistibili.
E racchiudono tutti quei mondi che solo chi le abita potrà conoscere.
Noi in ogni viaggio fotografiamo le più belle e immaginiamo storie incredibili e felicissime.
Se lo fai anche tu allora sei già del #TeamPorticine ma ancora non lo sai :)
*
[ENG]
#TeamPorticine is for little-doors-lovers like us: every door hides a world and a thousand stories.
Little doors have an incredible charm.
They open new worlds: they speak about places, about people who live there, they enclose stories.
Behind every door there is a family, there are loves, arguments, hugs, evenings in front of the tv, bags packed ready to go, baskets full of laundry, new ways of saying, unknown habits.
There are aromas of freshly baked cakes, laughter of children who don't want to go to bed, lights on and chats around the table in beautiful foreign languages.
They are irresistible.
Enclosing all those worlds that only those who live behind may know.
On every trip we photograph the most beautiful and amazing little doors, imagining stories with amazing happy endings.
If you do the same then you are already in the #TeamPorticine but you do not know it yet :)
*
LE MAGLIE VESTONO STRETTE, CIRCA MEZZA TAGLIA IN MENO
T-SHIRTS FIT TIGHT, ABOUT HALF SIZE SMALLER
Women sizes:
Small: 41cm / 64cm
Medium: 43cm / 67cm
Large: 47cm / 69cm
Extra Large: 49,5cm / 71cm
Share